School's back in… time to hit the beach solo!
September 25, 2017 Melissa Berrigan
---
Six of the best beaches to wander when summer is over
The beautiful beaches of the Comox Valley rank among Vancouver Island's best. We are blessed with numerous clean and safe beaches that provide ideal swimming conditions, playgrounds of sand, and tidal pools teeming with marine life to keep children busy during the warm summer months.
Our beaches are popular. During July and August, families flock to the beach for day trips, picnics, and water activities. Some even set up camp for a week (or more) to really soak up their time at the sea.
As school and activities set in, our beaches quickly become deserted. If you don't enjoy making your way through the endless sun tents, soggy towels, coolers, and sand toys of summer, then fall is the prefect beach season for you. The temperature at this time of year may be a little cooler, but our beaches are no less amazing.
Here are six fabulous beaches to wander and explore in peace this season...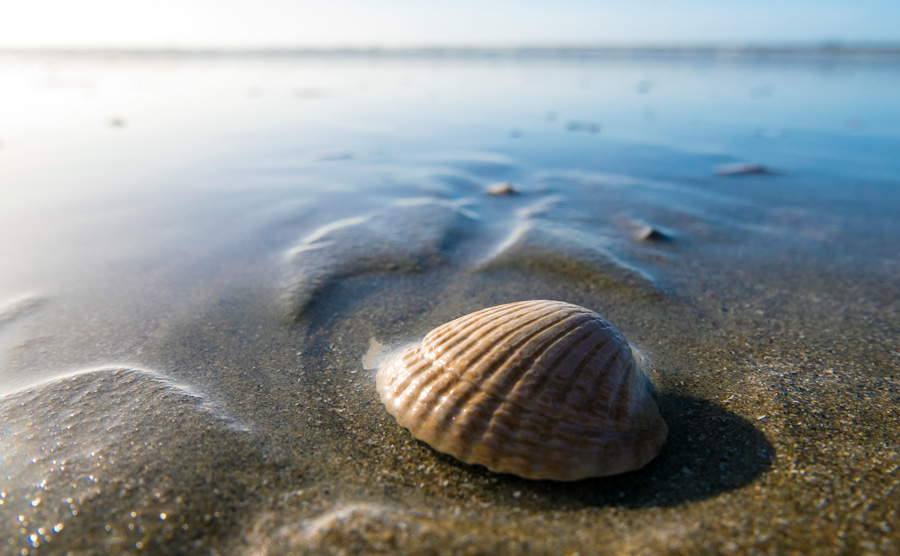 Top beaches to explore when fall arrives in the Comox Valley
Air Force Beach
Enjoy strolling a mile of sandy beach in solitude at Air Force Beach. Here you can take in fantastic views of the Coastal Mountains and watch boats and ferries making their way to and from Comox and Powell River on the mainland.
Whether you need to sit back and take in the fresh salty air or stretch your legs up and down the beach—possible to Kye Bay and back—this is the perfect beach to wander at any time of day.
Located off of Kilmorley Road in Comox, there is ample parking in designated areas. Please note that beach users not affiliated with the Canadian Forces must purchase an annual pass from the Park Office.
Comox Lake
Now that summer is behind us, Comox Lake is a great place to get lost without all the hustle and bustle of parents unloading and loading children. Here you can wander the shoreline or choose to take to the trails within Cumberland Lake Park, leading you to discover waterfalls and a bounty of moss and lichen in the dense forest.
Parking is located at the public boat launch.
Goose Spit Park
Open from 5am to 11pm, this popular destination offers both rock and sandy shoreline with plenty of beach logs to stop and take in the wildlife and the views.
A good stretch of beach regardless of what the tide is doing, allows for endless exploration and great views of Coastal Mountains, Texada Island, Strait of Georgia, Baynes Sound, Royston, and the Comox Glacier.
There is ample parking in three lots, as well as along the road. Access to the park is via Hawkins Road from the intersection of Hawkins and Torrence Roads. Pedestrian access is gained by using the Hawkins Road Greenway or Nob Hill Green way. Pets must be leashed from March 1 to May 20 to help give migrating Brant Geese a chance to rest and eat within the park.
If you're feeling a little more adventurous, climb the set of 165 stairs to the main lookout with an additional 200 metres of trail upward to a reward of amazing panoramic views. The Spit's stairway to heavenly views is accessible from the first parking lot.
Miracle Beach Provincial Park
An incredibly popular summer destination, Miracle Beach finds peace as the campground closes for the season. The day-use beach is located on a lovely stretch of ocean that provides as much wandering as you feel like whether you travel up or down the beach. During low tide, explore a variety of marine invertebrates including purple shore crabs, clams, mussels, starfish, sand dollars, and kelp isopods.
The park has 2km of trails that weave through second-growth and old-growth forest. Most of the trails begin at the north beach parking lot, including a designated dog-walking trail.
Located halfway between the cities of Courtenay and Campbell River on Highway 19A, this wonderful park provides easy access to both communities. There is plenty of parking located in the day-use parking lots. Campground parking is for campers only and only accessible when the campground is open.
Williams Beach
Located in Merville, this beach is a short drive away and a great place to escape the crowd. The beautiful natural setting provides both rock and sandy shoreline to wander, explore, and take in the serenity.
Here you will experience tidal pools teeming with crab, starfish, sand dollars, and tiny fish, as well as close observation of eagles, hawks, herons, and seals. Public access is located at the end of Williams Beach Road off Highway 19A.
Saratoga Beach
Saratoga Beach offers a white sandy beach that stretches nearly half a kilometre and excellent views of the Coastal Mountains and calm waters of the Strait of Georgia.
Flanked by Oyster River to the north, there is ample opportunity to extend your time outdoors and investigate both the river and the ocean.
Located a few minutes north of Miracle Beach, you can access Saratoga Beach from Highway 19A.
­­­­­­­­­­­­­­­­­________________________________
Whichever adventure you choose, you can't go wrong. Enjoy your time outdoors!
Photo credit: Wynand van Poortvliet