Five reasons to visit the legendary Village of Cumberland
August 25, 2017 Melissa Berrigan
---
Cumberland is a place where memories are made...
and not forgotten
Located in the Comox Valley on Vancouver Island, the legendary Village of Cumberland has character, interesting people, and abundant access to outdoor activities.
Once a bustling coal mining town and home to the fifth largest Chinese settlement in British Columbia, Cumberland is now a significant destination for culture, outdoor recreation, and tourism.
Cumberland's past may be colourful, but its future shines bright. Here are five reasons why you shouldn't hesitate to visit the Village of Cumberland…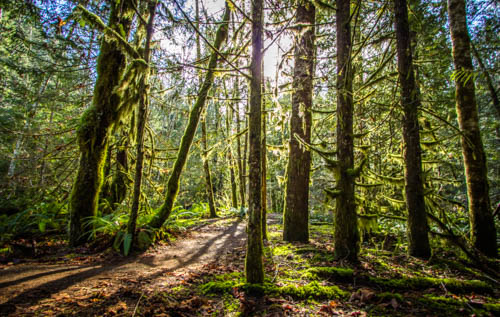 The location
Home to the largest community forest on Vancouver Island, Cumberland is surrounded by mature coastal forest that offers year round access to a variety of outdoor activities such as mountain biking, hiking, and rock climbing.
Comox Lake is located 4.5km west of the village, and offers a great place to stay and play. From paddleboards, kayaks, and canoes, to powerboats and jet skis, there is enough room for everyone. The Comox Lake Campground features 18 serviced and 41 unserviced sites, group site, dock, boat launch, hiking trails, washrooms, and a concession.
The Village is located 10 minutes from urban amenities (the City of Courtenay), 10-15 minutes from the ocean, 25 minutes from the Comox Valley Airport, and 30 minutes from Mount Washington Alpine Resort.
The shopping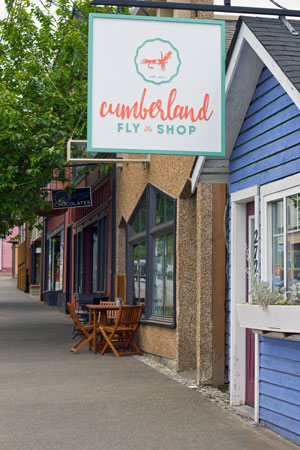 Cumberland boasts a unique collection of locally owned businesses housed in well-preserved heritage buildings along Dunsmuir Avenue. Here you will find fashion, art, jewelry, books, gifts, and groceries.
You can also pick up a trail map or fix your flat at one of its two bike shops; grab some gear and tips at the fly-fishing store; and spend some time at the vintage arcade.
Keep in mind that many of Cumberland's small shops and eateries are closed on Monday, so be sure to check their hours.
The food + drink
The sky is the limit when it comes to filling your belly in Cumberland. You can endlessly wander friendly streets in search of perfectly pulled espresso, fresh tacos, infamous donuts, slices of artisan pizza, smoothies, hand-made chocolates and truffles, live music, or perhaps an afternoon pint (or two) at the local brewery.
The people
Built on the bones of hard-working coal miners, the Village of Cumberland remains home to a diverse group of hard-working residents. Sharing a strong affection for their community, Cumberlanders take great pride in their progressive community and look out for one another.
The people are friendly and greet one another loudly in the streets. They hold business meetings on sidewalk benches and collaborate over frosty pints. Most importantly, and despite their differences, they come together to fight for art, education, safety, the forest they love, and more…
The history
Cumberland's history is what legends are made from. Here, you will find fascinating stories of the rich, the poor, the powerful, and the rebellious. Established in 1888, Cumberland began as a gritty coal mining town filled with segregated immigrant workers, wealthy business men, and union agitators.
The Cumberland Museum & Archives holds extensive archives and artifacts. Open year round, it offers historical exhibits, research services, and school programs. There are also guided or self-guided walking tours throughout the village and surrounding areas. Located on Dunsmuir Avenue, just steps from #6 Mine Memorial Park, the museum is a great place for any curious traveler.
Find more information about the Village of Cumberland here: https://cumberland.ca/