Home holiday décor four easy ways
December 15, 2017 Melissa Berrigan
---
Last minute home holiday decorating tips
'Tis the season to be jolly and decorate. Whether you want a classic or a modern look, it's all about having fun and keeping it simple. This is especially true if you've saved sprucing up your home's décor for last.
You can quickly get every inch of your home into the holiday spirit with any one of these simple tips.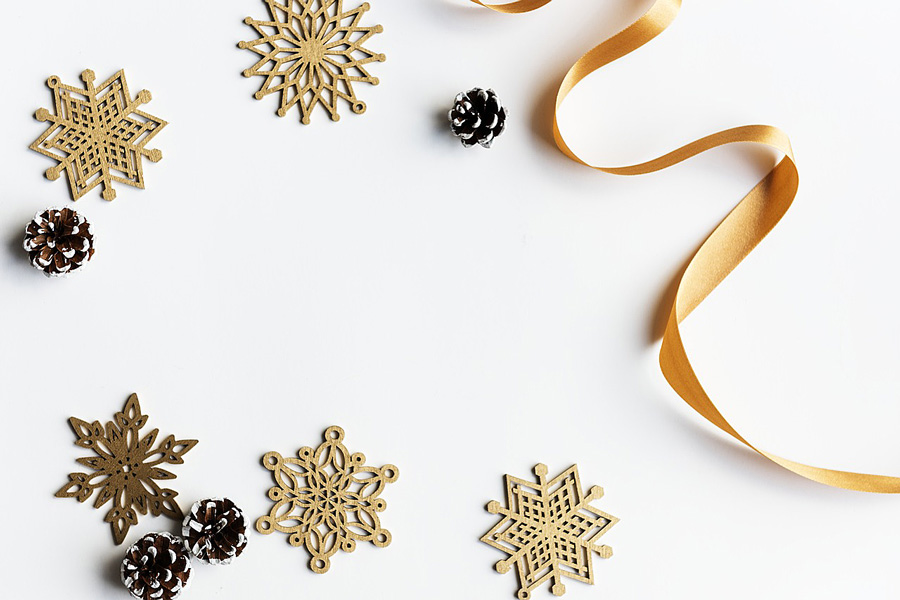 Four ways to decorate your home for the holidays
Use what you have
There's no need to dip into your savings when it comes to making your home merry and bright. Transform old decorations and Christmas props with a fresh coat of paint. Objects like old snowshoes, sleds, and antlers can be used to set a winter wonderland scene—inside and outside of your home.
Glass balls can be used in table displays and on the mantle, either nestled in greenery or displayed in glass vases.
Deck the doors and windows
Wrap garland across the mantle, over doorways, and down staircases to give your home rustic holiday vibes. You can add visual interest by weaving in pinecones, strips of ribbon, or bright seasonal berries.
Fresh clippings of greenery placed in vases of water will add joy and a wonderful scent to bedrooms and bathrooms.
You can also hang a few Christmas balls or small wreaths in windows that are bare. A touch of spray snow will add a little whimsy to any holiday décor.
Make use of outdoor lighting
Winter months are dark and dreary. Why not add a little sparkle to the night with the addition of outdoor lights? Going overboard with outdoor lights can be easy. Instead of trying to be the most colourful house on the block, keep it simple with white lights or stick with one colour.
String lights along the eaves of your home or wrap lights around your porch railings. You can also place some lights in a few trees and bushes that are in full view from the street, and perhaps from the inside of your cozy home.
Get creative with colour
When it comes to Christmas colours, red and green are not your only option. Get creative this season and go metallic or choose hues that compliment your home décor. To keep it simple, pick one or two colours to work with and make a festive statement.