How to keep your house shining during showings
March 19, 2018 Melissa Berrigan
---
Without losing your sanity
Selling a home is exciting and incredibly stressful. There's plenty to do before, during, and after you sell—and a whole lot in between. When it comes to a successful sale, showing the best side of your home is critical since first impressions go a long way.
A clean and clutter-free home is far more attractive to buyers than one that is dirty and crowded. However, life doesn't come to a screeching halt simply because you have showings booked.
These tips will help you sail through all those showings, and help keep your sanity intact.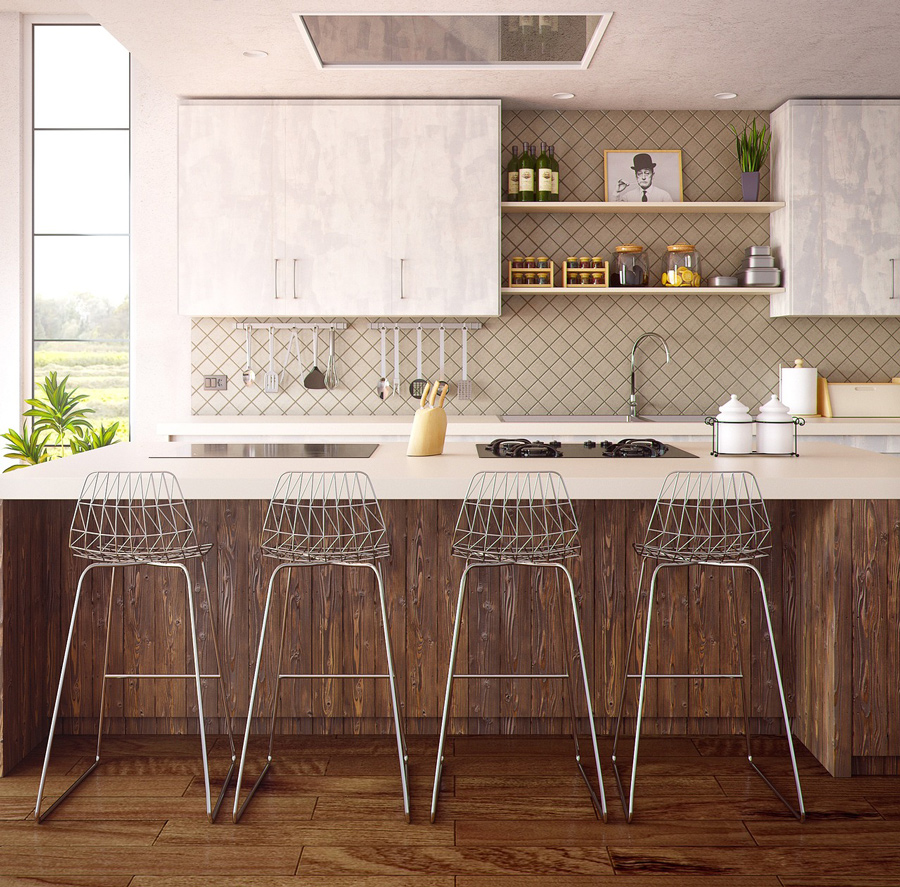 Simple ways to keep your house in show mode
Purge the clutter
Before your home can sparkle, it has to be clutter-free. This may be easier said than done, but the junk really needs to go if you want to sell your home.
Start by getting rid of all those items that you no longer need. Items in good condition can be sold or donated, while the remainder can hit the trash pile.
Rooms and closets in your home will appear spacious, and you will have fewer items to worry about moving into to your next home.
Give your house a serious scrub
Once all that clutter is gone, it's time to roll up your sleeves, grab the mop bucket and vacuum, and give your home a thorough scrub down. This includes windows (inside and out), light fixtures, tops of book shelves, baseboards, and decorative moldings. A good way to avoid overlooking any surface is to tackle each room with the top-to-bottom, left-to-right cleaning rule.
If you don't have the time or the desire to give your house a serious cleaning, hire a professional cleaning service to get the job done. Starting with a squeaky clean, clutter-free space will make it much easier to keep rooms neat and tidy between showings—especially the ones with the most use.
Give the illusion of tidy
Life carries on despite those pesky last minute showings. Using storage bins to quickly stow away everyday items is an effective way to live in your home during showings.
Simply scoop all those everyday items like library books, electronic devices, and piles of paperwork into storage bins before each showing. Find a place in your home that can discreetly hold as many bins as you need for the job, and no one will be the wiser. You could also use empty suitcases for the same purpose and easily stash them in the trunk of your car.
Manage your trash
No one likes a house that smells off, especially when you're trying to sell it. Make sure that your kitchen and bathroom garbage bins are emptied daily, leaving only clean and odour-less bins for showings. It's also a good idea to make sure that your indoor compost bin is empty, and that the recycling is under control.
Clean as you go
Don't leave the messes for later! The rooms with the most use will be the dirtiest, so get in the habit of cleaning up as you go about your day.
Keep kitchen and bathroom counters clean and clear at all times. Make the beds each morning, deal with the dishes after each meal; sweep up crumbs, dirt, and hair throughout the day; put items away after use; and stay on top of the laundry.
It is very handy to use disposable wipes for quick countertop and toilet bowl cleans.
----------------------------------
While showings are certainly inconvenient, there's no way around them if you're serious about selling your home.
If you're ready to sell—or have any questions about getting your house ready to sell—I'm ready to help!
You can reach me directly at 250-792-0464, or through the office at 250-334-3124.