We live in foodie heaven
April 20, 2018 Melissa Berrigan
---
Some of the best places to eat in the Comox Valley
Deciding where to eat can be a serious challenge for people in the Comox Valley. Blessed with a variety of top notch restaurants offering fresh local ingredients, flavourful dishes, and unique atmospheres, it's just so hard to choose!
With so many outstanding dining options, this list is a sample of the many eateries in and around the Comox Valley. One of them is sure to satisfy your hunger…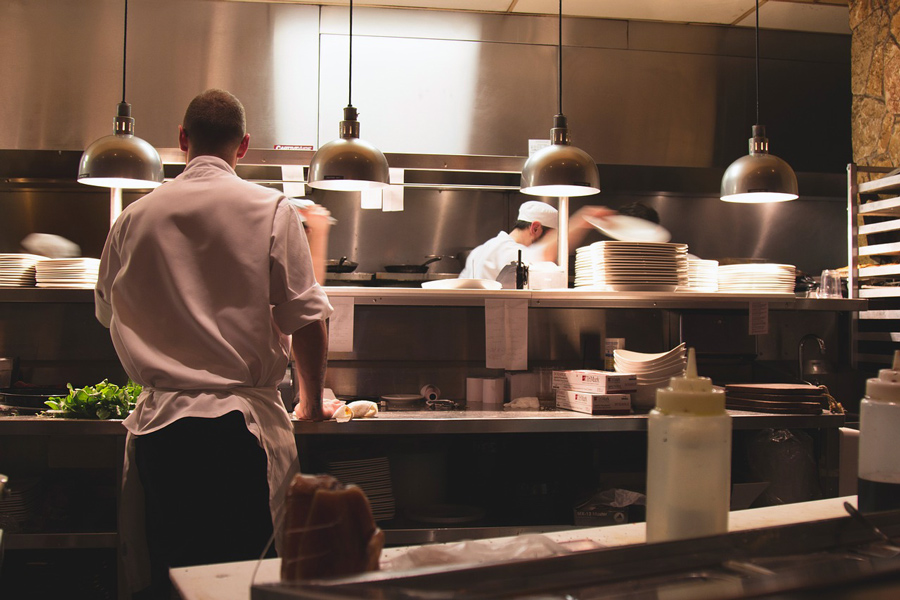 Atlas Café
Located in downtown Courtenay, Atlas Café has been offering excellent service and consistent, quality food since 1995. Open for breakfast, lunch, and dinner this is a great place to catch up with old friends, dine with the family, or order take-out at the end of a long week. On weekends, breakfast is happily served until 2pm!
Reservations are highly recommended at this popular dining destination.
Avenue Bistro
Avenue Bistro has been serving up bistro classics in a warm and welcoming atmosphere since 2007. Located in Comox, this popular place is open six days a week with seating choices that include a seasonal patio, comfortable booths, and a lounge area to sit back and watch the game.
Menu items are prepared with fresh, local ingredients that showcase the bounty of Vancouver Island. Vegetarian and gluten-free options are available, as well as a fantastic kid-friendly menu.
Biblio Taco
Biblio Taco is the home of handcrafted tacos and the best margarita outside of Mexico. Their simple menu showcases a passion for Mexican cuisine, and includes a variety of fresh, locally sourced ingredients.
Located in historic Cumberland, this local hot spot includes a breakfast menu and plenty of gluten-free options.
Black Fin Pub
You can find this popular waterfront pub steps away from the Comox Harbour. Black Fin Pub offers a fantastic West Coast inspired menu. Diners will experience fresh seafood, classic pub fare, and mouthwatering entrees. There is also a gluten-sensitive menu.
Fluid Bar & Grill
With something for everyone, Fluid Bar & Grill has been satisfying the Comox Valley for over a decade. Conveniently located on Cliffe Avenue in Courtenay, this is the place to experience great food with friends.
Whether you're enjoying the patio, watching the game in the lounge, or cozied up by the fireplace, it's always hard to leave.
Locals Restaurant
Locals Restaurant is dedicated to providing a quality dining experience with exquisite food and exceptional service.
Chef Ronald St. Pierre creates amazing dishes from the finest locally grown and produced ingredients. With strong connections to local food suppliers, Locals is committed to providing food from the heart of the Island.
Martine's Bistro
Martine's Bistro is the perfect place to enjoy a bottle of BC wine and remarkable internationally-inspired dishes. The cozy atmosphere is quiet and inviting—the perfect place to make yourself a date.
Ocean 7 Restaurant & AQUA Bistro & Wine Bar
Two dining atmospheres at the Kingfisher Resort & Spa offer panoramic views and unique tantalizing food.
AQUA features creative casual plates, fine wines, and signature cocktails. Mix and mingle in the lounge or enjoy the view on their fabulous outdoor patio.
Ocean 7 offers fine dining with cozy booths and handcrafted tables. Focusing on West Coast seafood, grain fed meats, and fresh organic produce, the culinary experience results in unique creations by Executive Chef Nyle Petherbridge.
The Prime Chophouse & Wine Bar
At The Prime Chophouse, you can dine wherever your mood takes you. Open for brunch, lunch, happy hour, and dinner, there are four atmospheres to choose from. Offering 11 cuts of in-house hand-butchered steaks, seafood, pasta, and more, it's easy to pair your meal with a glass of wine from their extensive selection.
Roy's Towne Pub
Located one block from the ocean, Roy's Towne Pub is the perfect place to sit back and relax with excellent food and drink. You will find superb service, daily specials, and live music four nights a week.
To ensure that you get home safely—and in style—Roy's has a limousine shuttle service.
Toscano's Mediterranean Grill
Located in Comox, Toscano's Mediterranean Grill is the place to go when you want traditional Italian cuisine. Created with locally sourced ingredients, their exquisite dinner and dessert menus will satisfy all taste buds.
Union Street Grill
Located at in downtown Courtney, Union Street Grill has been a family favourite since 1994.
Offering two distinct dining experiences in a freshly renovated space, Union Street has four marvelous menus, including an extensive gluten-free menu and a kid-approved menu.
The Waverly Hotel
Located in Cumberland, The Waverly Hotel is legendary for its menu and live music.
With infamous burgers, a monthly feature menu, and 14 types of beer on tap to wash it all down, this pub is a must when eating your way through the Comox Valley.
The White Whale
The White Whale is a hub for fabulous food, happy hour, and a variety of community events. They offer a unique menu and an ever-changing rotation of BC craft beer. The staff is friendly, the atmosphere is electric, and the waterfront patio is simply fantastic.