What are your kids up to this summer?
May 18, 2018 Melissa Berrigan
---
Five ways to keep children busy during summer break
With the end of the school year fast approaching, you can feel the excitement rising along with the temperature. It's no secret that students look forward to two full months away from all the books and learning.
But how will parents keep children active and entertained over the summer months? Luckily, there are plenty of great opportunities for parents to keep their kids from turning into couch potatoes—and they don't have to quit work to do it! Or rob a bank to pay for them!
The Comox Valley is filled with numerous indoor and outdoor programs that are led by qualified, experienced, and enthusiastic recreation centres and organizations in our community.
Keep reading if you want to get your kids in on some boredom-busting fun. Summer programs in the Comox Valley are safe, fun-filled, and cover a diverse array of interests. Best of all, they were created just for kids!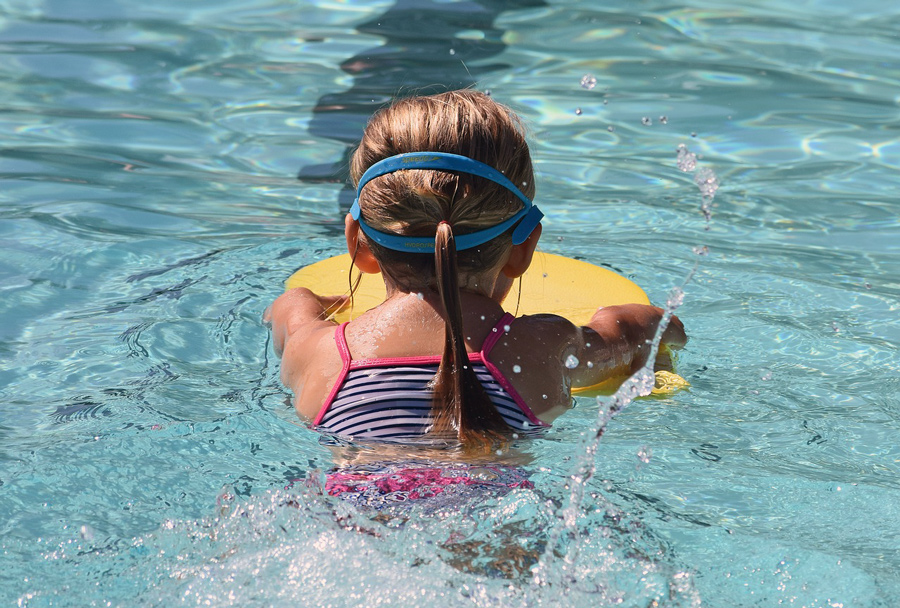 Fun summer activities that will keep your kids active
Send them on an adventure!
There is plenty of opportunity for adventure with the wide variety of day camps offered in and around the Comox Valley.
Children and youth can cook, dance, create, explore, and learn their way through the summer months. You can find weekly programs located in Courtenay, Comox, and Cumberland.
Youth that are finishing grades 4, 5 and 6 can spend five adventurous days over at Tribune Bay Outdoor Education Centre. This program is run through the Lewis Centre.
The Boys and Girls Club of Central Vancouver Island run awesome summer programs. Their weekly camp activities are sure to excite, encourage, and inspire young minds.
Get them wet!
Your kids can make a splash this summer with a variety of water-related activities. Whether they want to learn to swim, paddle, or sail there is a program suited to all ages and levels. If they just want to splash around at one of our outdoors waterparks, there's plenty of time for that too! Many of the recreation programs combine activities to help keep kids cool throughout the day.
The Courtenay & District Memorial Outdoor pool has summer lessons running throughout July and August. You can locate the swim lesson schedule here (on page 8).
Compass Adventure and Comox Recreation have teamed up to provide a number of ocean adventure opportunities. You can find more information about specific programs here.
Courtenay Recreation offers sailing and kayaking programs, and Cumberland Recreation offers kid paddle camps out at Comox Lake.
Keep them moving!
Kids like to move. Good thing there are activities like dance, gymnastics, martial arts, skate boarding, hiking, mountain biking, soccer, and climbing to keep them busy all summer long.
The list of programs geared towards physical activity are endless!
See for yourself when you check out the programs listed in the recreation guides for Courtenay, Comox, and Cumberland.
Play with their brains!
Not just bodies need to stay active over the summer. Good thing there is ample opportunity for kids to work their brains and have fun doing it!
Whether it is art, mysteries, riddles, or Lego creations, your child's brain will be working in a number of fun-filled programs located in Courtenay and Comox. Cumberland offers a selection of activities that combine art and learning with outdoor activities. Read more about them here.
Get them around animals!
Kids love animals. So why not have some fun while learning how to care for farmyard friends. The Hands on Farm over at the Filberg Heritage Lodge & Park has a variety of animals to care for, and there are three great programs for kids to get acquainted with them. Check out what Comox Recreation has to offer here.
If your child loves horses most of all, you won't want to miss signing them up for the horse and pony camp offered through Courtenay Recreation.
~
Locate a vast assorted of summer children's programs happening at the Lewis Centre, LINC Youth Centre, Comox Community Centre, and in the Village of Cumberland. Registration is open!
You can also give the Courtenay & District Museum and the Cumberland Museum & Archives a call to see what they have happening throughout the summer months.
The chance of your Comox Valley kid having a summer filled with exploration, learning, and enjoyment are incredibly high.