Protect precious possessions
July 18, 2018 Melissa Berrigan
---
Tips for moving valuable items
Nothing takes the thrill out of moving into a new home as quickly as discovering that beloved items were damaged along the way. Even worse is finding out that those priceless items have been damaged beyond repair.
You can't control everything—and accidents do happen. But, you can safeguard your stuff before moving day—taking care that your great-grandmother's vanity isn't irreparably damaged in the moving process.
To safeguard against damaged items, the best things you can do is prepare ahead of time, take extra measure throughout the process, and (if you hire them) communicate your needs you're your movers.
Follow these tips to help protect your valuables when you make the move from one house to the next.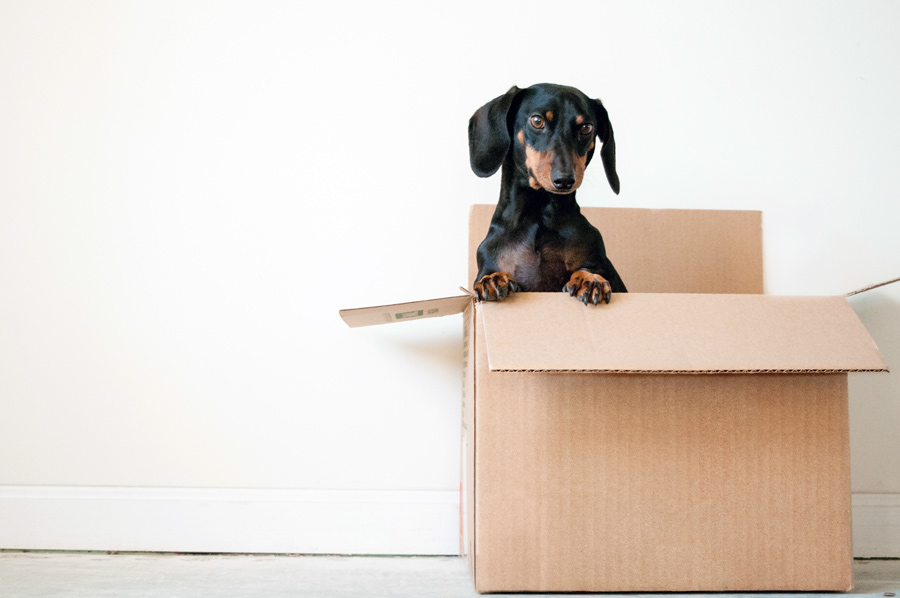 Five tips for packing items that are fragile and valuable
Take the time to properly pack your prized possessions
From vintage plates and everyday glassware to great-great-grand pappy's smoking pipes and your little person's favourite stuffed animals, specialty items are a part of every household.
Invest in the proper tools and take the time to ensure that all those precious items are packed securely.
Take an inventory—with photos
Once you've determined what's valuable, write it all down and take photos of each item. Yes, even all the paperwork and the prescriptions. It's tedious task, but you'll be grateful for the visual proof in case anything goes wrong along the way.
Keep small valuables and important documents with you
Your best bet at protecting your valuables is to keep them off the moving truck entirely. That means transporting them with you to your new home whether it's by car or by plane. Use your carry-on and avoid checking items to alleviate a disappearance between Point A and Point B—or anywhere in between.
Leave large and extra-special items to the professionals
If valuable items fit in a box, go ahead and clearly mark on all sides of the package that the contents are fragile. Make sure to note any breakable items on the inventory and let the movers know when they arrive on moving day. Moving insurance is definitely something that might be worth looking into.
Highly valuable and precious items should be entrusted with professional packing (or crating) companies to ensure the items are moved right, and without damage. You'll be glad you did when you try to hoist that baby grand out a third story window!
Check your stuff after it's been moved
All the planning in the world can't stop accidents from happening. Furniture gets scraped, boxes get dropped, and antique crystal gets shattered. The key is to arm yourself against those unlucky scenarios with as much diligence as possible at every step of the moving process.
Once your belongings have been delivered to their final destination, make sure you review your items with the movers before they drive away.
If you find any damaged items, take thorough notes and photos. Be sure to reference the notes and photos that you took before the move. They will help bolster your claim that the damage wasn't your fault.
How to pack all those fragile items
Artwork
For framed artwork, use foam corners to protect the edges of the frames from scuffs and scratches. Use masking tape to create a star pattern across the glass front of the frame, giving the glass less room to move in the event that it cracks or breaks. If you choose to pack multiple frames in a single box, include a layer of bubble wrap between each frame for added cushioning.
For individual pieces of art that sit on tables or shelves, pack them as you would other fragile items, using packing paper and bubble wrap. For maximum protection, add plenty of padding in-between items.
If you have valuable paintings or sculptures, it's a good idea to ship these items separately from the moving truck or consider taking them in your personal vehicle if you have the space.
Antiques
Because of their age, antiques tend to be more fragile than modern pieces of furniture or artwork. If they are of particular monetary or sentimental value, you may to be better off entrusting your antiques to the care of professionals. It may be more costly than moving them yourself, but the expense will be worth it for the professional protection of your valuables.
Electronics
Try to find a box that is similar in size to the item being packed, but just a little bit bigger. This will give you room for bubble wrap, packing paper, and other padding. If you can, pack these items individually. Otherwise, you should include plenty of padding between items.
Pack any associated cables with their electronic item. This makes it easier to identify which cables go with which item. U masking tape to label each cable and even tape the cords directly onto the item so there's no confusion when you unpack them. It's also a good idea to take a picture of the cables before they are disconnected. This will help immensely with set-up at your new home.
Before packing any computers, be sure to backup any documents and other information stored on the hard-drive.
Glassware
Wrap each glass individually with packing paper and place crumpled paper inside the large pieces to diminish empty space. Small or medium boxes should be lined with ample packing paper along the top and bottom. Paper should also be used to layer the space around glassware.
Place the heaviest items on the bottom of the box, with lighter pieces on top.
Lamps
Lamp shades should be boxed (flat side down) separately with lots of paper. Bases can be placed in a large box (if necessary) and bubble wrapped where appropriate.
Plates
Plates should be packed vertically in small to medium boxes lined with crumpled packing paper on the bottom and top. Wrap each plate in bubble wrap and secure with tape. Place paper in between the standing plates. Do not over pack the box.
Unusual items
Unusual items like grand pianos and saltwater aquariums require extra precaution to make sure that they are moved securely.
Pianos are heavy. Duh! This is a job best left the professionals with a crew and some experience. If you decide to move one yourself, be sure not to roll a piano on its castors. They tend to be weak and can easily break or jam, leaving unwanted damage on your floor.
For aquariums, start by removing the species and placing them in smaller containers for transport. Don't forget to keep some of the water to restart the bacteria culture at your new home.
Take great care in moving the aquarium itself. Use a dolly and some friends for especially large tanks and systems.
~
If you are making a move with some furry family members, click here for some great tips on relocating with your pets.
These tips will help you decide which items professional movers shouldn't touch—at all!