Get your back to school groove back
August 1, 2018 Melissa Berrigan
---
Six ways to survive school routines like a boss
With summer headed into its final month, school is right around the corner. The transition from an unstructured summer of fun to the structured routines of fall can be tough to swallow—for everyone in the house.
Whether you have one kid, two kids, five kids or more, the start of a new school year can be stressful. There are new grades, new teachers, alarm clocks, schedules, and the list goes on.
This time of year can be chaotic. But it doesn't have to be. Here are some ideas that will help make your back to school routine more relaxing and happy for the whole family.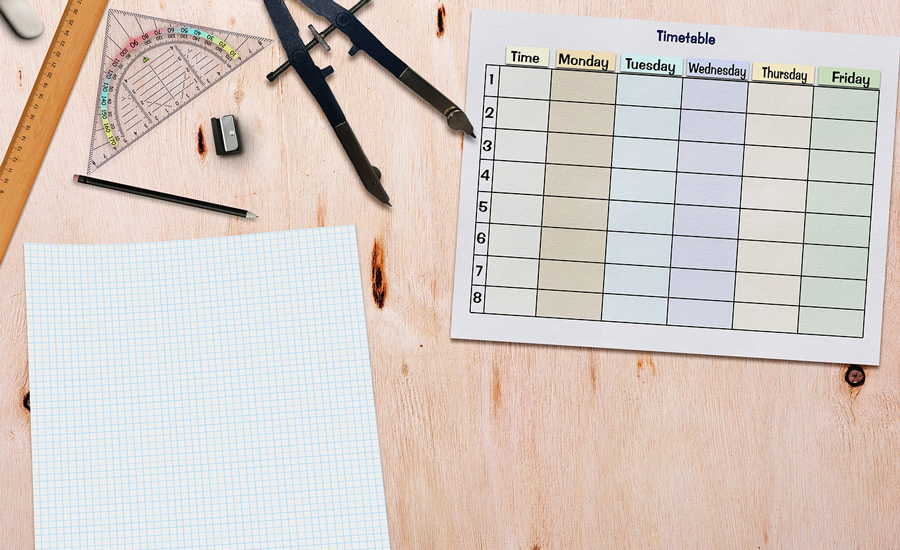 Skip the chaos and get back to school with sanity
Gather tools
Don't leave back to school shopping to the last minute. While keeping basic supplies in mind, allow for a couple of splurges like a cool notebook or a favourite pen that your child chooses for themselves. These simple pleasures will help make going back to school a lot more fun.
Ease into it
Avoid first day mayhem by practicing your routine in advance. A few days before school starts, set the alarm clock, go through the morning rituals, and practice getting to school on time. Establishing a solid school routine will help make your children comfortable on the first day and the transition to school go much smoother.
Avoid the rush
Being rushed in the morning is very stressful for kids—and adults too! Create time and space in the morning for all of the things that need to happen.
To avoid unnecessary chaos, get as much done the night before. Have your kids pick out their clothes, prep those lunches, and fill those backpacks with homework assignments and field trip forms. If you can get your students out the door early enough, there will be plenty of time for them to arrive at school on time and settle in without having to rush.
Get some sleep
Sleep is essential to healthy growth and development. If your kids have been staying up late throughout the summer, it's time to get back to regular sleeping patterns. As the start of school creeps closer, get everyone going to bed earlier.
If there's been a drastic change in sleep, ease into bedtime by half an hour earlier every night until your kids reach their school night bedtime.
Make it visual
Mornings are stressful. We go through our routine like robots the same way every day, and yet we still have to remind our kids about brushing teeth, making beds, and putting on socks. It's annoying, but many kids struggle with those basic morning tasks because they are kids and kids get sidetracked. Easily.
Since kids are still perfecting their brains, they need a little help in the morning. Take the guess-work out of the morning routine and create a visual schedule that your kids can follow. Knowing what they need to do to get ready for the day will help your kids be less anxious and more confident.
I'm sure the occasional prompt will be needed—especially when it comes to keeping track of time—but a kid-friendly visual schedule will make time for more hugs and much less yelling.
Wait for the rhythm
As the routine works itself out, a rhythm will develop throughout the first weeks of school. Your kids will feel it once they get a sense of how the mornings go, how the evenings go, and how the days with activities go (Tuesday is art class, Wednesday is music lessons, martial arts, and soccer practice, Fridays are dance class and so on).
Everyone will relax right into the rhythm, the schedule carries forward, and life feels a whole lot easier.