Cluttered garage?
April 18, 2019 Melissa Berrigan
---
Tips to clean it up and keep it organized
Garage organization presents a unique challenge when you are storing a variety of items in one place.
Let's be honest, the garage becomes the dumping ground for all sorts of items. It gets messy and disorganized, and then you can't find what you need when you need it.
The garage doesn't need to be a complicated puzzle that requires shuffling multiple items, fancy foot work or the ability to squeeze through tight spaces just to get the lawn mower.
If you are struggling to keep the garage organized and clean, here are four easy steps that will have your messy garage revamped in no time. You might even get your parking space back!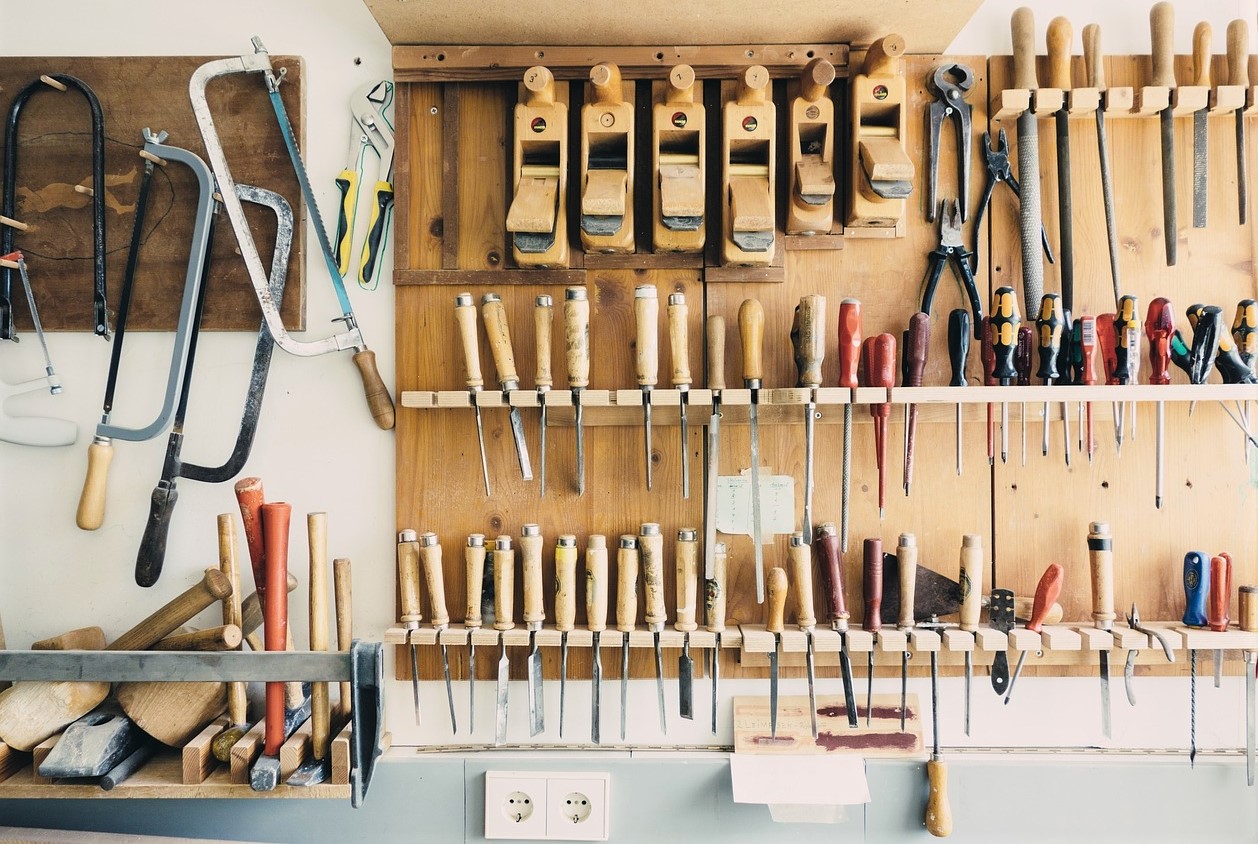 Transform your messy garage in four easy steps
Clear & clean
This job requires plenty of purging, cleaning, and organization. To get started, move everything out of the garage. If there isn't enough room to moves the contents of the garage into the driveway, divide and conquer one area of the garage at a time.
While moving things about, start sorting items into piles. The piles will help identity what will be kept, tossed, donated, and sold. Only keep items that are needed—really needed. There's a good chance you'll never use that cobweb covered spin bike with the missing pedal, so put it up for sale or donate it. Items that are broken can head to straight to the recycling or the trash (depending on the item).
Once the items are away from the wall and you can see the floor, it's time to clean. Sweep the floor and vacuum dust and cobwebs off the walls. Wipe down the walls with hot water and a mild detergent. If there's mold, sponge the spots with a mixture of bleach and hot water. After 30 minutes, return wearing a protective face mask and scrub off the mold with a scrub brush. Wipe clean with another sponge or cloth.
Create zones
Since a variety of items are stored in the garage, it's smart to separate the space into zones.
How you break it down depends entirely on what you store in the garage, but it's good to start with four distinct zones and then create more as needed. Four basic zones could be tools, gardening supplies, sports equipment, and waste disposal.
Don't forget to leave room for your vehicle if you park it there!
Plan & implement storage
Now that you have your items organized and a general idea about where things will go, it's time to draft a floor plan and decide how you want to store it all.
A garage is a great place for both horizontal and vertical storage. Use a combination of open shelving, peg boards, cabinets, hooks, and hangers to the make most out of the space.
Don't ignore the garage ceiling! It's the perfect place to use a track system for storing light and medium weight seasonal items like holiday decorations and camping gear.
If you don't know where to start, the internet is filled with fantastic storage ideas for the garage.
Maintain the system
Once your garage is cleaned and organized, there will be an instant sense of accomplishment. The trick is to keep it that way!
Since you're dealing with a high traffic area, it's a good idea to put things away after each use and tidy up on a regular basis.
Add the task of sweeping the garage to your kid's chore list, and—if you're not already doing it—add the garage to your spring-cleaning roster. A good clean once, or twice, a year will go a long way when it comes to having an organized garage.