Comox and Comox Valley B.C. Single Family Homes and Real Estate for Sale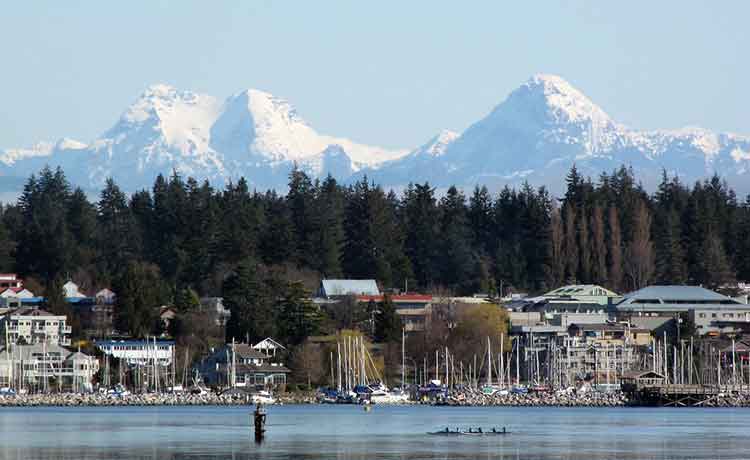 Comox is a town of 15,000 people located on the southern coast of the Comox Peninsula in the Georgia Strait on the eastern coast of Vancouver Island, British Columbia. The warm dry summers, mild winters, fertile soil and abundant sea life attracted First Nations thousands of years ago, who called the area kw'umuxws (Kwak'wala, the adopted language of the K'omoks, for plentiful). When the area was opened for settlement in the mid-19th century, it quickly attracted farmers, a lumber industry and a fishing industry. For over fifty years, the village remained isolated from the outside world other than by ship until roads and a railway were built into the area during the First World War. The installation of an air force base near the village during the Second World War brought new prosperity to the area, and in recent years, Comox has become a popular tourist attraction due to its greatfishing, abundant local wildlife, year-round golf and proximity to the Mount Washington ski area, the Forbidden Plateau, and Strathcona Provincial Park.
The town is also home to the Royal Canadian Air Force base CFB Comox, an airport for both military and commercial airline use and the HMCS Quadra Sea Cadet training facility. The mild climate has attracted many retirees to the area resulting in a high rate of growth and a sharp increase in the median age of residents. Comox the town is located in the Comox Valley, along with several other communities, including Courtenay, Cumberland, and the unincorporated hamlets of Royston, Union Bay, Fanny Bay, Black Creek and Merville. The nearby Comox Glacier is visible from many parts of the town and is the area's signature landmark.
Comox has a warm-summer mediterranean climate. Due to its position on a small peninsula surrounded by the waters of Georgia Strait, Comox Bay and the Courtenay River Estuary, Comox enjoys temperate weather year-round: summer temperatures average 22 °C (72 °F) and rarely reach 30 °C (86 °F), while winter temperatures rarely fall below freezing. Although annual precipitation averages 1,179 mm (46.4 in), almost 80% of this falls between October and March, mainly as rain rather than snow. The result is dry, sunny summers, and mild, wet winters... a great climate to live and have fun in.
Comox Links of Interest:

Looking for your next home in the Comox Valley B.C. area?
Look no Further.
Comox Real Estate Listings